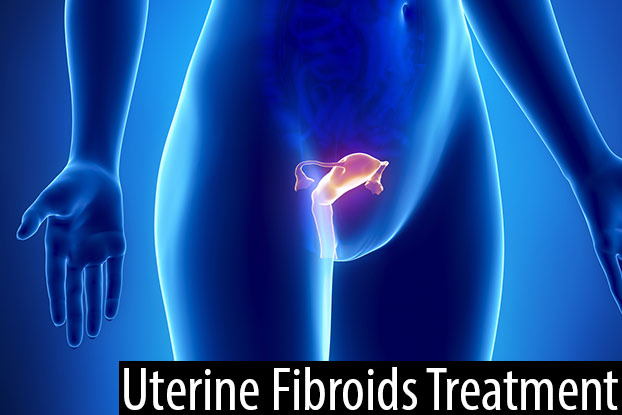 Uterine fibroid embolization (UFE) works by injecting small particles to block the blood vessels feeding the tumors. Without a blood supply, the fibroids wither, die and detach from the uterine wall within a matter of days. The particles—"emboli"—are delivered via a very thin catheter inserted into the femoral artery of the upper thigh and, from there, all the way to the uterus. UFE is typically an outpatient procedure performed under local anesthesia, and it takes about an hour. Keep in mind UFE is a routine procedure performed by an interventional radiologist, not a doctor.
UFE is one of the safest and least invasive fibroid removal procedures available today; however, it still has a few downsides. However, when compared with the potential complications of surgical treatments—infection, hemorrhaging and even increased cancer risk—the side-effects of UFE are minimal.
"Postembolization syndrome" (PES)
Consists of menopausal symptoms like hot flashes, night sweats, nausea, generalized discomfort and other flu-like ailments. The majority of women who undergo uterine fibroid embolization will develop post-embolization syndrome—the rate is over 80%—and most report symptoms starting within 3 days of the procedure and lasting anywhere from 2 to 6 weeks. Post-embolization syndrome results from a combination of inflammation around the blocked blood vessels and and harmful toxins released by fibroids as they die.
PES is the most common, but not the only, side-effect of uterine fibroid embolization. Because they have no way of knowing how much stress UFE has put on the uterine wall, many doctors recommend patients go on birth control for at least 6 months after the procedure. Although there are many documented cases of successful, natural pregnancies following UFE, doctors will sometimes recommend cesarean sections to avoid rupturing the uterine wall.
Patients with fibroids that are too large to be treated by UFE or other minimally invasive procedures and who are reluctant to submit to a serious surgery should talk to their doctors about hormone therapy. Hormone therapy can be used to shrink fibroids over time, gradually making them amenable to a non-surgical treatments like embolization.
Side Effects
Women who developed Uterine Cancer, Stomach Cancer or Leiomyosarcoma (LMS) after undergoing Fibroid Removal or a Hysterectomy may be eligible for compensation. Don't let your valuable legal rights expire – request a free case review by visiting:
Click here to receive your free case evaluation.

CitizensReport.org is a watchdog alerting American consumers about health and safety hazards.

Latest posts by CitizensReport (see all)