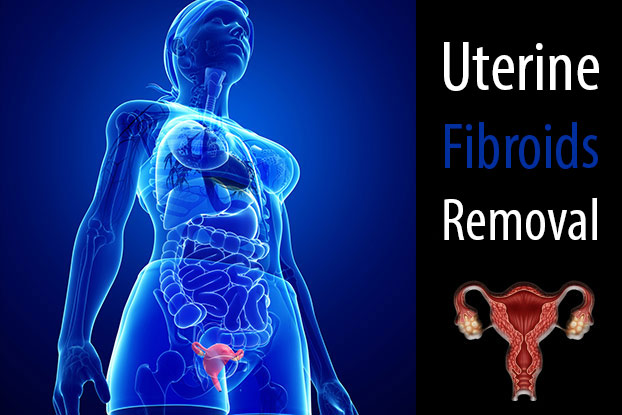 What are Uterine Fibroids?
Uterine fibroids are benign tumors – uncontrolled cell growths – that develop on the inner lining of the uterus, ranging from the size of a pea to that of a grapefruit. Fibroids can cause a host of unpleasant symptoms, such as discomfort during sex, heavy menstrual bleeding, prolonged periods, pelvic pain and lowered fertility. Most women will develop fibroids at some point in their lives, although few will ever develop symptoms serious enough to warrant surgery.
Facts of Uterine Fibroid Removal Surgery
As with any surgery, fibroid removal comes with a level of risk, but the dangers vary greatly depending on which procedure is adopted. Surgical procedures to remove fibroids fall into two broad categories: myomectomies, which remove just the fibroids themselves, and hysterectomies, which remove all or a part of the uterus.
Hysterectomies are highly invasive surgeries reserved for the most serious cases of fibroids, such as those causing hemorrhaging and extreme pain. In the United States, hysterectomies carry about a 1 in 10 chance of complication, such as infection or blood loss, and a 1 in 1000 risk of death. A full recovery from a hysterectomy can take up to a year.
Myomectomies are targeted procedures and are often billed as the safest and fastest method of fibroid removal. However, one type of myomectomy, called laparoscopic power morcellation, has been found to increase patients' risk of cancer: morcellation damages the uterus which can cause preexisting cancer cells to migrate to other parts of the body and metastasize. Some hospitals have already banned laparoscopic morcellation after deeming it to be unsafe. Other types of myomectomies that do not use morcellation are still generally considered safe and effective, with relatively low risk factors and rapid recovery times.
Hormone Therapy Alternative
Hormone therapies offer a non-surgical alternative treatment for uterine fibroids. There are many different hormone treatments available, but all of them work by lowering the body's levels of estrogen. Fibroids need estrogen to grow and spread: with less estrogen, they gradually shrink and disappear. Reduced estrogen levels, however, can induce early onset of menopausal symptoms. Fibroids also typically grow back after the treatment is stopped, so hormone therapy is a temporary solution at best. Hormone therapy is most commonly prescribed as a stopgap measure to women who are already nearing menopause: fibroids tend to shrink naturally following menopause thanks to the body's lower estrogen levels.
Women who developed Uterine Cancer, Stomach Cancer or Leiomyosarcoma (LMS) after undergoing Fibroid Removal or a Hysterectomy may be eligible for compensation. Don't let your valuable legal rights expire – request a free case review by visiting:
Click here to receive your free case evaluation.

CitizensReport.org is a watchdog alerting American consumers about health and safety hazards.

Latest posts by CitizensReport (see all)